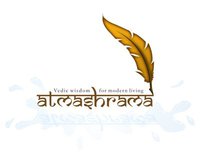 Atmashrama is formed with an objective of paving ways to rekindle Vedic Wisdom for Modern Living. Atmashrama was started in 2006 by group of professionals led by Dr. Raghavendra Acharya Rachuri, a distinguished techie turned Sanskrit scholar,  who is leading from the front in bringing a change in the mindset of youngsters and kids towards our Tradition, Culture and Philosophy. With several unique programs like Madhwa @ Heart, Madhwa Lab, Atmashrama has been successful in catching the imagination of young hearts. A group of talented young kids are enrolled full time in Atmashrama Gurukula, and getting a holistic learning which is a rendezvous of Spirituality and Science. Atmashrama's team is committed to achieve its objectives with available limited resources at its disposal. A lending hand here and there would definitely a shot in the arm. 
Atmashrama is open to committed individuals who want to serve/share to make a difference. You can get associated with Atmashrama in one of the following ways 1. as an Expert or Resource Person in Technology, Science or any particular branch of learning 2. A student of science who wants to share his learning  3. A volunteer 4. Event Management 5. A Sponsor or a donor. There are many other ways you can involve with Atmashrama. Please fill in your details below to get connected with us. 
Atmashrama is hosting a lecture presentation on the Topic - "Scope of Science" - Learnings from a workshop conducted by Nokia GEMS by Kum. Mrudula Polur on 9th July, 2017 at 4 pm. All science enthusiasts are requested to attend.
Venue: Atmashrama, BSK 6th Stage, 4th Block, Near Lingadheerana Halli, Bengaluru - 560109
Time : 4 - 5 pm
RSVP : 8105844455
(Excerpts from Daily Lectures on Shrimad Bhagavatam by Sadguru Dr. Acharya Atmadasa, Founder, Atmashrama)
Compiled By - Antaratma
The ever-enchanting Lord Sri Krishna is the darling of all hearts. His mere presence makes everything lively and joyful. Usually, the Summers are harsh with scorching heat literally frying everything underneath. The rivers dry out and trees are devoid of their shine and wine. Everything looks dull and monotonous. There is always the fear of the dreaded forest fire causing total destruction to flora and fauna. No wonder, Summer is greatly discerned by anyone. One would expect a similar situation in Vrindavana during Summer. But miraculous, so it is, the Summer in the Vrindavana was something different. No one could lament that "This is Summer". Due to the divine presence of Lord Sri Krishna, the Summer was like Spring. There was rich greenery everywhere. With flowering trees and cool scented breeze blowing over the tranquil waters spreading the fragrance from the pollens of blooming flowers, it was as if the heavens descended upon this earth. There was no fear of the forest fire. The fine dust of the Lotuses, Jasmines and Lillie's was making people joyous.
Sri Krishnarpanamastu
By. Chi. Sri Ram Balaji, Student, Atmashrama Madhwa Gurukulam
Atmashrama is a non-profit, spiritual organisation which is striving to develop intellectual kids and foster Madhwa-ness in their hearts. The Atmashrama Mission started in 2006. The founder of Atmashrama is Dr. Raghavendra Rachuri Acharya, who was working in software companies before he sacrificed his software career to learn Sanskrit and learn about the Scriptures. After successfully completing his studies, he started teaching Sanskrit to interested students. He also started giving discourses on various spiritual topics. He has extensively propagated a very powerful and effective mantra - Mama Swami Harir Nityam Sarvasya Patireva Cha. This Sacred Mantra was revealed to us by Sri Madhwacharya. Many workshops have been conducted to explain the importance of this mantra in our daily lives. Sri Acharya has also started a Madhwa Gurukula for kids. Through the Gurukulam, Sri Acharya is teaching the students about the right way of leading life. It is important because now-a-days youngsters, teenagers and kids do not know about our own culture. Many are spoiling their lives because of lack of awareness. Acharya is presently teaching the entire Bhagavata and Mahabharata to the kids. Some interested persons who stay close to Atmashrama also attend these daily lectures in the evening. Acharya gives priority to Adhyatma Vidya. At the same time, he teaches the students to adapt Vedic Wisdom for Modern Living. Acharya has published a few books and has also conducted spiritual camps for kids of all ages. He also researches in many ways of teaching Sanskrit and Scriptures to kids. He always encourages kids and adults to be spiritual and trying to build a Samskritika Bharata; establishing a life-style based on the teachings of Sri Madhwacharya. He has started many programs like Atmarpane and presently Madhwa Lab and Project Gargi for the benefit of Kids and teenagers. Now children are trying to speak in Sanskrit and the credit goes to these programs. It is heartening to note that the follower base of Atmashrama is rapidly increasing.
My Life and My Objective :
My life should be a simple and spiritual way of life. I want to study Madhwa Shastra and complete the sacred book called Sriman Nyaya Sudha. I also like to do Ph.D in Sanskrit Grammar. I want to be a proffessor of Sanskrit. I want to lead an easy and happy life. My Role Model is Dr. Raghavendra Rachuri Acharya himself. He has taken me to the right path. I had a dream to join Atmashrama Gurukula. On May 1, 2017, my dream became true. On this day, I joined the Gurukula and became a Vidyarthi. During my school days, I used to get less exposure to the outside world. I was only stuck in studies and by-hearting the lessons without understanding the concepts. From the day I joined Atmashrama Gurukula, I am feeling comfortable without any pressure and enjoying my learning very much. My Guru has taught be a few techniques for studying better. I feel I have improved in my studies and personality. I am getting more exposure than I used to get in school. I am able to give speeches, handle different people, write articles. I am also learning management skills through Atmashrama Stalls during big events. I am greatly enjoying with my fellow students. I will try my best to make Atmashrama one of the top class universities in the world. I am also very eager to learn much more newer thoughts from my teacher. The Main Objective in my life is to work towards attaining Moksha and becoming a true Madhwa @ Heart. My Guru, my parents are encouraging me and I will always seek the blessings of my Guru to bless me so that I can succeed in attaining my objectives.
Sri Krishnarpanamastu
(Excerpts from Daily Lectures on Shriman Mahabharata by Sadguru Dr. Acharya Atmadasa, Founder, Atmashrama)
Compiled By - Sriram Balaji, Student, Atmashrama Gurukulam
Mahabharata teaches us how to lead a successful life. It tells that if a person does good work people surrounding him will also get benefited. In the Tirtha Yatra Parva occurring in Vana Parva, Sage Lomasha is describing how Bhagiratha's effort brought the holy river Ganga to the Earth and also his great-grandfather's father benefited by getting heaven. Sage Lomasha also goes on to narrate the story of Rishyashringa, a saint who was very disciplined and righteous in his way of behavior. His characteristics were as follows - Though he had abundant resources his mind was always set towards seeking the highest goal of one's life. He never fell to the mundane pleasures. Likewise, we also should be careful about using the resources available to us. Like Rishyashringa, we need to use them wisely .
One more thing we can learn from Rishyashringa's story is that we should not get inspired by mundane people and make them as our role model but our role models should be people like Rishyashringa. It is said that Sage Rishyashringa had great wisdom.
He is well known as the Rain Sage. Pleased by his penance, Rain Gods used to bring showers where ever he puts his steps. Today don't we need someone like Rishyashringa, to quench the thirst of millions of unfortunate people who do not have access to even a single drop of water, largely due to overflowing greed of the modern man?
We should not get carried away by disturbed thoughts and unmindful people.
Sri Krisharpanamastu
You are here:  

Uncategorised